Available Yachts
Live your dream on any one of our 5-star luxury yachts
Choose the perfect vessel to celebrate your next special occasion. Whether it's a birthday, wedding, corporate event, dinner cruise, cocktail party, holiday party, graduation, or you just need to get away…tour the local area if you prefer! Indulge yourself and we'll make your dream come true. Experience the finest in luxury, service, and culinary delights. Our captains and crew are knowledgeable and friendly and our yachts are immaculate and pristine. Make your next event unforgettable with Regal Yacht Charters.
100′ West Ship This West Ship is a real stunner. You'll have people turning their heads!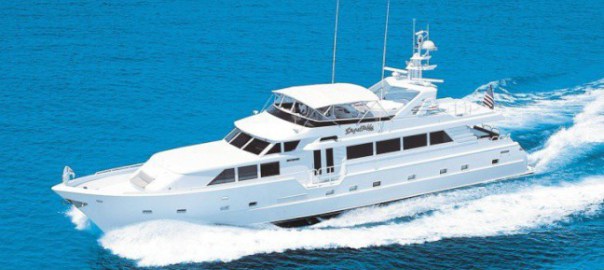 100′ BrowardThis Broward is as elegant inside as it is outside.
84′ Lazzara
The Lazzara takes comfort and beauty to the next level.
68′ Azimut PlusSleek and gorgeous, you'll love the Azimut Plus.
63′ Sea Ray
The Sea Ray is the perfect vessel for a fun-filled excursion.
52′ Sunseeker
The Sunseeker is an elegant British designed yacht with very spacious rooms.
42′ Regal
The regal is a beautiful seacraft and perfect for a jaunt on the intracoastal waterway.